Immunogenicity MasterClass - EU edition
13-14 March, 2024
A phenomena for complex therapeutics – Biologics, Biopharmaceuticals, Biosimilars & ATMPs
Immunogenicity MasterClass - EU edition
An important topic for complex therapeutics like Biologics, Biopharmaceuticals, Biosimilars & ATMPs Wanted for different kind of vaccines, unwanted for a variety of complex Large Biological Entities (LBEs)
 
13-14 March, 2024, Virtual
Time Zone : UTC/GMT+1 /CET
GET THE AGENDA NOW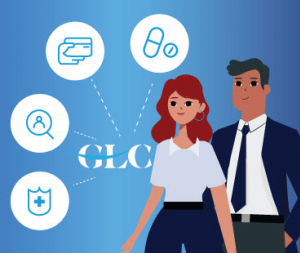 Overview

With the increasing complexity of today's therapeutics like Biologics, Biopharmaceuticals, Biosimilars & especially ATMPs, the unique issues have emerged especially in managing immunogenicity in clinical practice and during drug development. Understanding regulatory and quality requirements as well as applying the appropriate analytics and effective clinical monitoring to detect ADAs (Anti-Drug-Antibodies) are becoming essential for successful drug development & patient safety.

Distinct approaches to control ADAs & safeguard human subjects need to be considered. This unique course brings practical & in-depth understanding of immunogenicity in pre-clinical and clinical development, and brings clarifications on regulation, requirements, and quality concerns.

Join us to find solutions for your immunogenicity challenges and learn from case studies on mAbs, ATMPs & Biosimilars.
#masterclass     #pharmaonlinemasterclass      #glceurope      #globalleadingconferences       #immunogenicity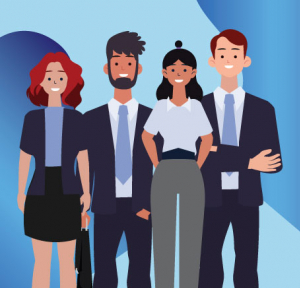 RECOMMENDATION


Who should attend?



• Clinical trial manager
• Product development specialists
• CSO/COOs in Biotech industry
• Analytical development heads
• Members of QC departments
• Members for product analytics
• Clinicians & Principal investigators
• Personal from CROs
• R&D scientists for complex drugs
• Members of agencies & authorities
Testimonial
"High attention to detail in course content and very well delivered"


Simon Halsey
Product Development Manager
Essentra Packaging
United Kingdom
"Very good training led by two knowledgeable and open experts. Excellent insight given on many complex topics. Interactive and highly useful"


Aurelie Vivicorsi
USP PD Team Manager
Celonic AG
Switzerland
"Great course, impressed with the knowledge of the trainers and ability to answer wide variety of questions!"


Emilia Szwej
Manager, Senior Investigator
MT Sword Laboratories (BMS)
Germany
About GLC
Global Leadership Conferences began as an ambitious dream by three founders ten years ago. Today it's an international series of interactive events, exploring the hottest topics in critical fields. Each year, thousands of professionals join us to challenge the status quo and learn innovative ways to create new solutions in Finance, Pharmaceutical, HR, Health & Safety, and Energy.
know more >
REQUEST AGENDA FORM
Download full agenda
Get the agenda now for Additional information, Detailed program and Pricing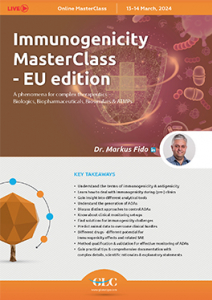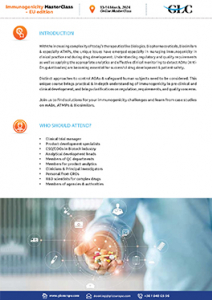 Other events you may like