Safety Data Exchange Agreements (SDEAs) and PV Arrangements with External Vendors MasterClass
23 & 24 March, 2022
This Online MasterClass Provides How to assure that all safety information is captured and collected in the Safety Databases.
Safety Data Exchange Agreements (SDEAs) and PV Arrangements with External Vendors MasterClass
This MasterClass Training Provides How to assure that all safety information is captured and collected in the Safety Databases.
23 & 24 March, 2022, Virtual
GET THE AGENDA NOW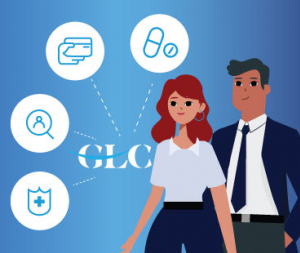 Overview

It is common in our globalized world that, according to their specific and particular strengths and interests more than one pharmaceutical is involved in the marketing of a pharmaceutical product, even in the same geographical area or country. This Online Training provides How to assure that all safety information is captured and collected in the Safety Databases. This Online Training also Covers Adequate collection, processing and timely reporting of safety information by all parties involved in the commercialization of a pharmaceutical product.
#masterclass     #glceurope      #pharmaonlinetraining      #globalleadingconferences       #EUsafetydataagreements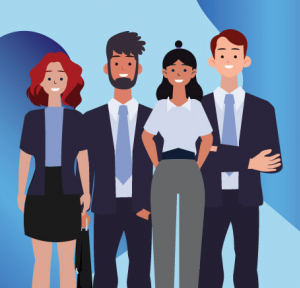 RECOMMENDATION


Who should attend?



• Pharmacovigilance professionals
• Auditors and PV Auditors
• Medical Affairs Professionals involved in outsourced Medical Activities as Advisory
Boards, Congresses, etc
• Marketing Professionals working in outsourcing activities
• Legal Department Professionals
Testimonial
"High attention to detail in course content and very well delivered"


Simon Halsey
Product Development Manager
Essentra Packaging
United Kingdom
"Very good training led by two knowledgeable and open experts. Excellent insight given on many complex topics. Interactive and highly useful"


Aurelie Vivicorsi
USP PD Team Manager
Celonic AG
Switzerland
"Great course, impressed with the knowledge of the trainers and ability to answer wide variety of questions!"


Emilia Szwej
Manager, Senior Investigator
MT Sword Laboratories (BMS)
Germany
About GLC
Global Leadership Conferences began as an ambitious dream by three founders ten years ago. Today it's an international series of interactive events, exploring the hottest topics in critical fields. Each year, thousands of professionals join us to challenge the status quo and learn innovative ways to create new solutions in Finance, Pharmaceutical, HR, Health & Safety, and Energy.
know more >
REQUEST AGENDA FORM
Download Full Agenda
Get the Agenda now for Additional Information, Detailed Program and Pricing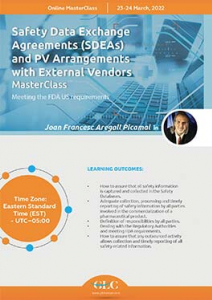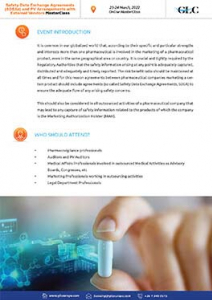 Other events you may like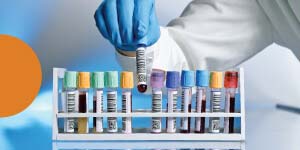 26 & 27 January, 2022
This training is intended for professionals who work in the field of analytical chemistry, focusing on HPLC, UHPLC and LC-MS. This training will provide effective method development, sample analysis and comprehensive troubleshooting.
learn more

>>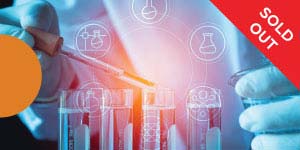 01 - 04 February, 2022
Advanced Stability Testing of Pharmaceuticals MasterClass will cover the scientific principles of chemical & physico-chemical degradation of active substances & pharmaceutical products.
learn more

>>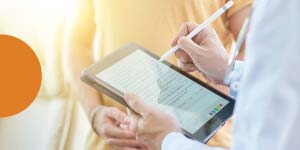 07 & 08 February, 2022
This Training will provide Key Points for the Establishment, Development and Implementation of E-PPI strategy and E-Leaflets.
learn more

>>